Posted on Feb 3, 2021 in
Maintain Healthy Hair
There are many cute updo hairstyles for medium length hair. In this article we will talk about some simple ways to style hair up, that can be used anywhere.
5 Cute Updo Hairstyles for Medium Length Hair
French braid updo
This French braid is the most common hairstyle that looks similar to "DNA" as it spirals in shape. While making this braid, twist your hair, and it is a combination of traditional and western. It manages medium length hair efficiently. Whenever you are running late for a casual date or a party, you can make a French braid and twist it to make an updo.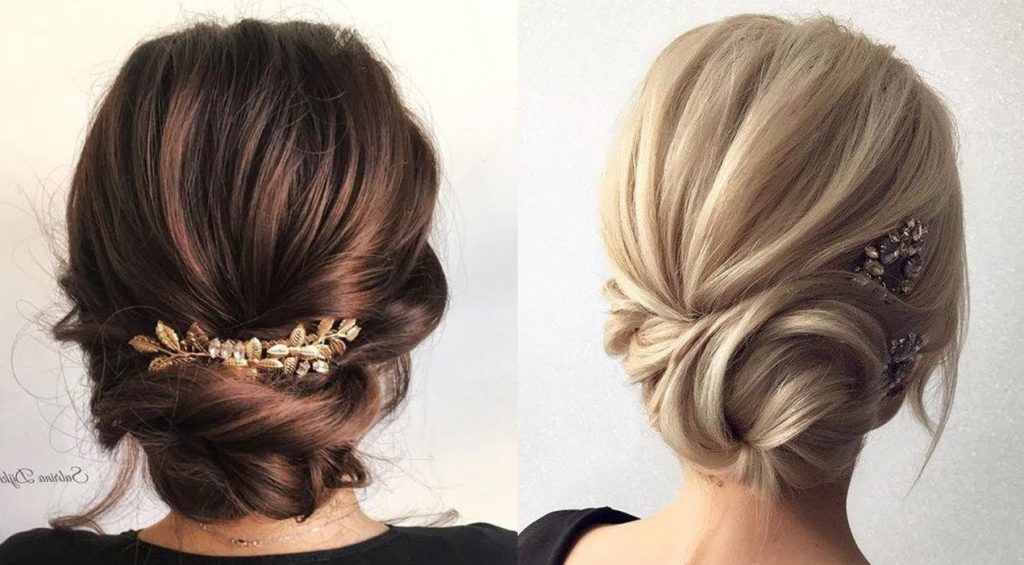 Low messy bun
The low messy bun is one of the favorite updo hairstyles for almost every girl's medium length hair. Whenever you are running late for your office or part, you can twist your hair, add a rubber band, and secure it with bobby pins. In addition, if you want to add a party look, then you can add hair accessories. This hairstyle is a simple way to style your hair and looks beautiful.
Effortless and straightforward casual updo
This effortless and straightforward casual updo is a basic updo that gives a romantic and elegant look. It is effortless to make; whenever you are running out for a date, try this look, as it is effortless and straightforward and looks unique.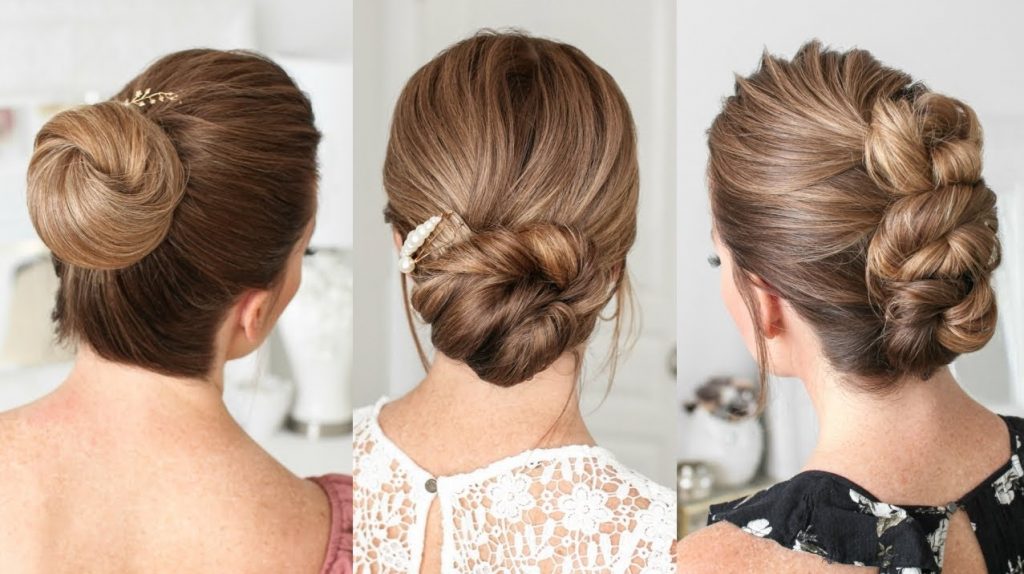 Modern bun
Modern bun is an elegant and simple hairstyle. Whenever you are wearing an evening gown, you should try this look by taking some fringes out in the front and make a bun by twisting it. You can also set it by using a hair tool.
The Crown Twist
Crown twist an urbane hairstyle that looks stylish and authentic. It is perfect for getting easy chic looks. It personifies your sophistication with the no-fuss dressing process.