Posted on Nov 28, 2020 in
Makeup Application
It is important to know your skin tone when choosing your makeup. But how you do know what kind of skin tone you are having? What you should pay attention to? And what if you have a neutral skin tone with uneven colour or redness? Let's find out the tips to define skin tone.
Allocate the following skin tones: warm, cool and neutral. Although your complexion changes with exposure to the sun or skin problems like rosacea or acne, your skin tone is always the same. You will only be able to choose the foundation that works best for you if you know if it is warm, cool, or neutral. The right foundation of determining skin tone will give you a beautiful and natural look. If you're using a foundation that doesn't match your skin tone, your face may look orange, pink, red, or gray.

Tips for detecting tone:
If you tan easily and do not burn, then your skin naturally contains a sufficient amount of melanin (pigment). Then you probably have a warm yellowish or olive brown shade. In this case, dark copper tones will not suit you, but coffee tones will do.
If you burn easily and do not tan or barely tan, the skin clearly contains less pigment. Such skin usually has a pink, blue-red, cold hue. It can also be seen by the reaction of the skin – you blush easily. Neutral skin tones can also fall into this category, especially if you have rosacea. Experiment with cool to neutral tones.
Olive-toned skin looks somewhat dull or gray. This is because of the mixture of the natural yellow tone that each skin use to have and the yellow-green tone that the olive skin use to have. Neutral tones work best for you, but you can also experiment with warm tones.
With neutral skin tone, no pronounced olive, pink or pale yellow tint. It is fairly easy to find a foundation, concealer, or powder for this skin tone, as most tones work for it.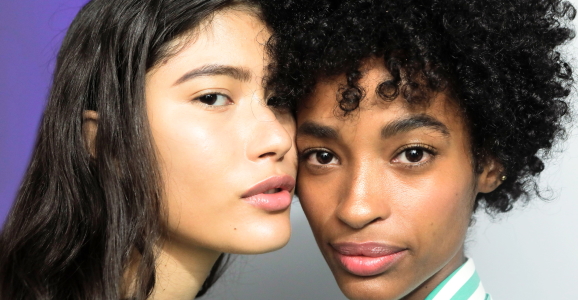 You can also look at the veins on the inside of your wrist to determine your skin tone. Are they blue / purple? Then you have a cool (bluish) shade. They're green? Then you have a warm, yellowish undertone. If you cannot determine what color the veins are, then you have a neutral shade.
Tips for choosing the right foundation
It is not always easy to choose a foundation that works well for your skin tone because the underlying skin tone does not match the apparent tone. Look for a foundation that neutralizes the surface tone of your skin (makes it less red or less gray), while while matches the underlying skin tone.