Posted on Dec 29, 2019 in
Cleansers
Washcloths are used several times in everyday life. Over time, they can be prone to tears, mold, and even become real nests of bacteria. To ensure the health of the family and to avoid possible skin infections, it is important to know when to change them and start using items instead of a washcloths.
Washcloth: which one to choose?
The washcloth is one of the essentials in the bathroom. Due to the multitude of models offered on the market, it is often difficult to navigate. Classic washcloth, horsehair glove or shower flower, here are the tips for choosing the right one and cons of using a washcloths daily:

The traditional washcloth
Like the bath towel, the washcloth is inevitable in a wet room. In its classic version, it must generally be cut from a soft and absorbent material in addition to presenting neat finishes. This accessory is effective in removing all impurities from the skin and ensuring impeccable daily hygiene. However, some users are reluctant because of its tendency to accumulate bacteria when exposed to moisture.
The shower flower
The shower flower allows you to massage, cleanse and exfoliate the skin. Appreciated by the fairer sex, it seduces with its texture favorable to blood circulation. This model is also recommended to restore soft skin. To save on shower gel, this is the best compromise. Indeed, the shower flower allows the product to foam, even in small quantities. In addition, it is suitable for all skin types, even children over three years old. In addition, this accessory is available in many colors. Machine washable, it dries quickly.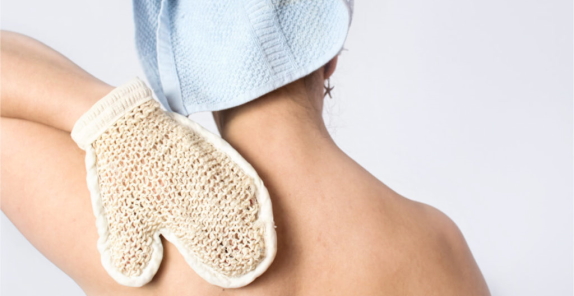 The horsehair glove
The horsehair glove is a very old accessory. It has long bristles, perfect for gently exfoliating the skin. While showering, use circular motions, starting with your upper body. This version is particularly recommended for women prone to cellulite because of its remarkable exfoliating power.
How to properly use the washcloth?
Some hygiene standards must be met for a classic washcloth, a horsehair glove or even a shower flower. Indeed, this accessory fulfills several functions on a daily basis: wash as closely as possible, rid the dead cells blocking the skin, exfoliate the body or even firm the epidermis through a massage. Thus, poor maintenance promotes the proliferation of bacteria, compromising the benefits of the glove. There are many signs of deterioration that should alert, including an unpleasant odor and blackish mold stains.