As you already know, the eyebrows are an essential part of your look. Depending on the shape and color that you give it, you can have a sweet look or just the opposite. Do not take away the prominence they deserve and take care of them! First understand the difference between eyebrow tint and henna.
What is eyebrow tint?
With this application it is possible to unify the tone of the eyebrows and accentuate them. If you thought you had no hairs, with dye you will see that they are there, you just didn't notice it.
This service provides more volume, shine and definition to your brows, it can last up to 6 weeks, it could even provide a shading to the skin for a few days.
Which one do you choose, color your skin or do you prefer to color your hair?
Let the professional hands help you choose the best option to highlight your natural beauty before having eyebrow tint versus henna conversation.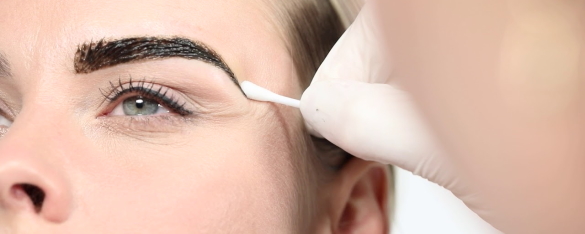 What is eyebrow henna?
Henna is a natural pigment of plant origin that comes from a shrub called Lawsonia Inermis. It is used to shade the eyebrows, the design of them stands out more according to the intensity of color you want, so it is important that when opting for this service your eyebrows are clean and balanced. The colors are earthy, the tones vary from light to dark, but they remain between brown.
It lasts approximately 2 to 10 days.
Did you know what the factors that could define the duration time are?
Skin type: it is ideal for dry and normal skin.
Care: It is recommended not to scrub the eyebrows with soap and water or use make-up remover toner. Avoid physical activity that generates sweating.
What is the difference between the two?
The Henna to the natural being is not as strong as the dye. That is why it is not recommended so much for oily skin, because it will cost more penetration. But yes! By not carrying any chemicals, it reduces the risk of an allergic reaction.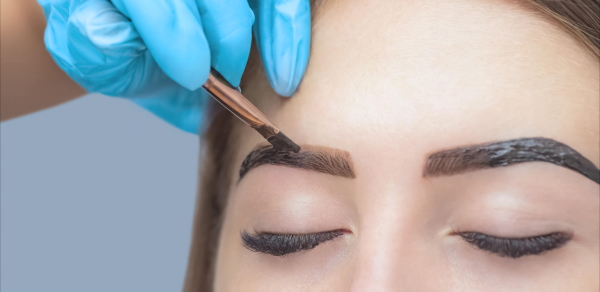 How to care for eyebrows after dyeing.
Correct care behind the eyebrows implies the rejection of aggressive cosmetic products. When washing, avoid getting cleaners on the painted area. You should not use eyebrow cosmetics that contain various oils and fragrances and thus using eyebrow tint vs henna reviews is necessary here.
A few weeks after the first staining, a second procedure may be necessary – correction. Henna will need to be applied to discolored hair with a special brush. The dye stays on the skin for a month, so there is no need to process it.
Nourishing and moisturizing creams can be applied to the eyebrows. Masks or peels are not recommended. You can rub the skin before applying the henna to open the pores and allow the dye to set better. This method does not increase the color fastness much and, in some cases, it does not produce any effect (it all depends on the type of skin).
Which company to choose?
For tinting the eyebrows, only special henna, created for bio-tattoo, is suitable. In salons, henna cream is often used, a convenient mixture that requires no dilution before staining. Professional henna contains coloring components, vitamins and substances that ensure a good fixation of the product with the skin.