Posted on Nov 28, 2019 in
Makeup Application
A makeup base is the essential first step for flawless makeup. It creates a protective film on the surface of the skin which acts as a barrier. Thus, the foundation is not absorbed by the skin, it remains stable and uniform. Here are the tips to use makeup base.
How to choose it?
It is advisable to choose your makeup base according to your skin type, always moisturizing if possible, in the container of your choice. Vacuum flasks remain the best solution, for obvious hygiene and conservation reasons.
How to choose the color of your makeup base?
It depends on each person's needs. The colorless or white bases act as a source of light on the surface of the skin while providing absolute comfort. The skin appears lit from within, the skin texture refined and imperfections optically smoothed out. As regards the colored bases, they are always corrective and therefore correct in transparency the natural pigmentation of the skin according to the chromatic rules of correction by color. Indeed, a green base neutralizes redness in fair skin while a blue base reduces redness in all skin types, while a purple base reduces yellow complexion, especially in Asian skin. Also note that a yellow base lightens and illuminates the complexion of Caucasian, Asian or dark skin and that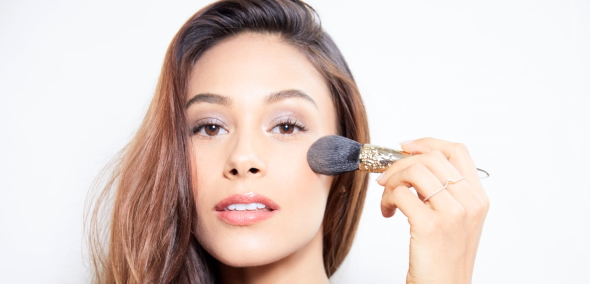 How to apply it so that it is effective throughout the day?
In general, putting on face base before makeup correctly is highly important. If you go for a colorless or white base, apply it in subtle strokes under dark circles or near the nose, you will get an incredible blur effect that rejuvenates and gives glow to tired skin.
Apply it with a brush
As with the foundation, the primer can be applied to the fingers, but the result will never be optimal. To best blend the primer and the skin, nothing like a makeup brush to cover the entire surface of the skin and fill in any irregularities. This will allow you to have a nickel canvas, whether you want to apply foundation on it or not. Also, a well applied makeup base allows you to use less foundation and when it comes to saving money, you are not the last;)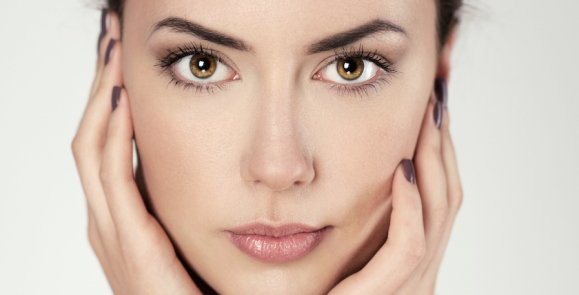 Leave it on for a few minutes
The primer does not penetrate the epidermis like skin care products, but it should still be allowed a few minutes to settle on the skin and dry before moving on to the makeup step, this guarantees an application of the base. Easier and more even complexion, and therefore better makeup hold throughout the day.
You now have all the keys in hand to choose your makeup base and apply it for a flawless result. Do not forget that if the primer makes some skin problems disappear, it does not replace a facial treatment: it is always better to treat your acne, lack of hydration or redness with appropriate care products.